Five Roses® History
For more than 100 years, Canadians have depended on Five Roses.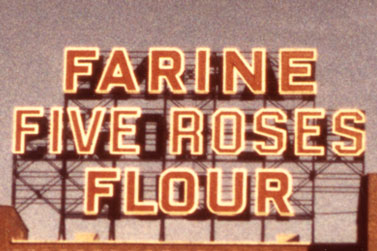 Five Roses brand flour has a rich history, with roots that reach as far back as 1888 when it was first milled in Keewatin, Ontario by the Lake of the Woods Milling Company. Made from the finest Canadian wheat, Five Roses quickly became a brand best known for its ability to deliver consistent results.
In 1954, The Ogilvie Flour Mills acquired Lake of the Woods Milling Company, along with its best-selling flour brand. Five Roses remained a part of the Ogilvie family until 1994 when The Archer Daniels Midland Company bought the entire Ogilvie operation. Five Roses flour continued to prove itself time and again as the leading Canadian flour choice. In 2007, the Smucker Foods of Canada Corp. acquired the Five Roses brand, where it remains today as part of a portfolio of successful and well-respected brands.