Contact Us
If you'd like to send us a compliment or question, or would like to unsubscribe from our mailing list, there are three easy ways to contact us. We always look forward to hearing from you.
SEND US A MESSAGE
Simply click on the link below and you will be directed to the online Contact Us Form. Our Consumer Services Department will get back to you within 3 business days.
Contact Us Form »
BY PHONE
For service in English, please call us toll-free at 1-800-561-3455.
Pour le service en Français, telephonez-nous sans frais au 1-800-561-3455.
BY MAIL
To write to us, send a letter to:

Smucker Foods of Canada Corp.
Consumer Services Department
80 Whitehall Drive
Markham, ON
Canada
L3R 0P3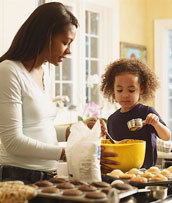 SMUCKER FOODS OF CANADA CORP. IDEA SUBMISSION POLICY
Smucker Foods of Canada Corp. always welcomes consumer feedback and appreciates your interest in sharing your thoughts with us. However, it is our Company Policy not to accept or consider unsolicited ideas from outside the Company, including ideas for new or improved products or packaging, technologies, product names, or promotion or marketing strategies. Our research and technical staff continuously work to improve our products and methods and develop new products. The development process for new items may continue for several years before being introduced to our customers.

Should you submit an idea to our Company, despite our policy, we will treat the information as non-confidential and non-proprietary and our Company will be free to use the information for any purpose and will not be obligated to return or acknowledge receipt of your submitted information.